Ecotone Systems is a designing and manufacturing company that has been leading the way in Noise control, Acoustics, Insulation and Green Building Products. We design and manufacture  acoustic products for a wide variety of applications and delivering the solutions to our customers need, where they need them and we are the leading professional Acoustic Treatment & design services provider in India with acoustical expert consultants advice on lowest cost in India.
We manufacture  Acoustic Enclosures, Anechoic Chambers and Noise Barriers(Road and Highway Noise Barriers). DG Set Sound Proof Enclosures, Sound Proof doors, Industrial Noise Control Products and Solutions.
Our New Projects
Saint Gobin
Ambuja Cement
Cello Pens Pvt. Ltd.
Honda Car Pvt. ltd.
Projects
With over 2000 successful acoustical projects in power generation, oil and gas, manufacturing and processing, food and petrochemical industries, engine testing and others, ESPL continues to grow within the domestic and offshore market places.
PROJECTS EXECUTED
VALUABLE PARTNERS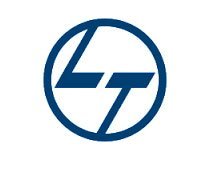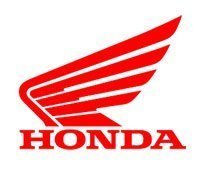 India's leading Manufacturers of Acoustic Enclosure, DG set Sound Proof Enclosures/ Generator Canopy, Anechoic Chambers for Industrial Plant/ machineries, Road/ Highway Noise Barriers and Related Services.
Ecotone Systems Pvt. Ltd. has handled and executed the project of plant noise control. The project was delivered smoothly and the results are above expectation. Ecotone Team leaves no stone un-turned to achieve the project handed over to them. Truly a very professional organization with thorough knowledge of the subject and products they manufacture.
"The results of acoustic treatment done by Ecotone are amazing. We have been trying to solve the noise problem from the past two years with various products. Ecotone Systems provided the best solutions which was really effective – Technically as well as commercially"
Ecotone Systems Pvt Ltd. Is a true professional as far as plant noise treatment projects are concerned. The depth of their knowledge is remarkable. Ecotone team visits and understands every minute detail related to the project, before delivering the final product. The results are amazing and this has enhanced the over all efficiency of the working team as well.
We are committed to providing outstanding levels of customer service and using quality products fitted by our own installation teams, at competitive prices. Expert advice, free site surveys and full detailed quotes are all provided by our experienced and helpful staff.
Contact Us
Contact Persons:-
Mr. Sanjeev Saraswat
Mob:- +91 9810319823
E-mail:- sanjeev@ecotone.in

Mr. Vikas Khanna
Mob:- +91-9599799919
E-mail:- Vikas.khanna@ecotone.in