Slide 1
Anechoic Chamber
Project- Hyundai Motor India Limited
Slide 2
Acoustic Enclosure For Forging Machine
Project - Hyundai Motor India Limited
Slide 2
Anechoic Chamber -Mannequin headphone testing
Right – Mr. Sanjeev Saraswat
Left – Dr. DP Jenna (Ph.D. from IIT), our principal consultant.

About Us
We are 25+ Years experienced manufacturer of noise control products in India.

Direct Support
Talk to our expert team, and get combined knowledge of products and our services.
Mail Us
Have any query drop a mail on sales@ecotone.in
ACOUSTIC / NOISE CONTROL ENCLOSURE
Ecotone manufacture acoustic enclosures for Industrial applications. we provide acoustic enclosures for turbines, compressors, air blowers, and glass crusher machines. 
ANECHOIC / NVH TEST CHAMBERS
Ecotone design and provide anechoic chambers as per ISO 3744 / 3745 for automobile and home appliances testing. The chamber is designed according to desired performance of client.
Ecotone – Reverberation chambers are useful for measurement of acoustics & electrodynamics, microphone calibration, sound power and absorption coefficient.
Acoustic enclosures manufacturers, sound proof enclosure for DG set, machine noise enclosures & generator noise canopy for 5 to 2500 KVA.
Ecotone manufacture sound attenuators to control noise of HVAC, Blowers. The attenuators are designed for minimum air-pressure drop.
Ecotone acoustic attenuators are useful to reduce noise generated by air or gas flow with keeping the pressure drop as low as possible.
NOISE BARRIERS FOR HIGHWAYS / RAILWAYS
Ecotone – sound barriers are most effective at mid-and high-frequencies. we manufacture noise barriers both for highway and railway noise control in India.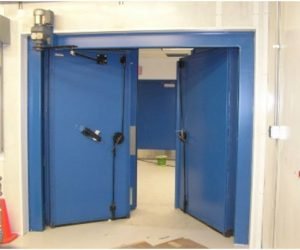 DOORS - ACOUSTIC / BLAST RESISTANT / AIR TIGHT / FIRE DOORS
Manufacturers of acoustic doors, fire doors, and blast-resistant doors. Tested from Laboratory for airborne sound as per IS-9901(Part III) – 1981, DIN 52210 part IV – 1984, ISO: 140 ( Part III) – 1995.
INDUSTRIAL NOISE CONTROL SOLUTIONS
ECOTONE  provides with  complete amount of integrated platform that will combat the problem of noise pollution and ensure you with the best in class treatment.
COOLING TOWER / CHILLAR NOISE CONTROL
Ecotone manufacturer noise barriers and acoustic enclosures for noise control of cooling towers and chillers. The system shall be design along with proper air-ventilation systems.
TRANSFORMER NOISE CONTROL
We design noise  barriers, acoustic enclosures by which we can cover transformers to control humming sound and vibrations. The system shall be designed with forced air-ventilation system.
CONSULTANCY- NOISE CONTROL/NVH
We are Consultants in Acoustics, Audio Visual, Noise Control and NVH facilities. We are one of nation's independent Acoustical consulting firms.
Acoustic Enclosure for Punch Press
Client Name – Voltas India
Location – Rudrapur, India
80 MW -Turbine Generator Acoustic Enclosure
Client Name – BMM Ispat Ltd.
Location – Karnataka, India
Client Name – PG Electroplast Ltd.
Acoustic Doors, Size 5.5m x 6.5m Height
Client Name – BMM Ispat Ltd.
Location – Karnataka, India
Polycarbonate Noise Barrier
Client Name -Railway Bridge at Katni
Location – Katni, M.P ( India)
80 MW -Turbine Generator Acoustic Enclosure
Enclosure Size – 20700mm x 10900 mm x 4200mm (LWH) 
Client Name – JSW Ispat Limited 
Location – Raigarh , Chhattisgarh State 
Forging Machine Enclosure
Client Name – Hyundai
Location – Chennai
Acoustic Enclosure for Powder Coating Booth.
Client Name – Oerlikon Balzers Coating India Pvt. Ltd.
Location – Bangalore ( India) 
Anechoic and Reverberation Chamber
Anechoic chamber for mannequin headphone testing.
Right – Mr. Sanjeev Saraswat
Left – Dr. DP Jenna (Ph.D. from IIT), our principal consultant.
Client Name – GE Power India Limited
Location – Bangalore
Client Name – Delhi Jal Board
Location – Delhi
Engine and Dyno Test Cell
Location – Chennai, India
Client Name: NHAI (National Highway Authority of India)
Location: Ambala, HR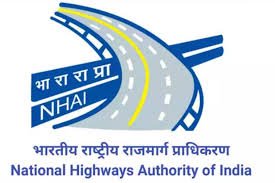 Client Name: Nokia
Location: Bengaluru, Karnataka – India
Client Name: Bosch 
Location: Pune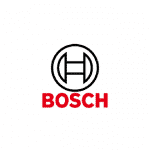 For any inquiries please email
sales@ecotone.in | sanjeev@ecotone.in
Mr. Sanjeev Saraswat
Mob:-

+91-9810319823
M

ail:- sanjeev@ecotone.in
Mr.
Nitish Adhikari 
Mob:- +91 9599799919 
E-mail:- Sales@ecotone.in